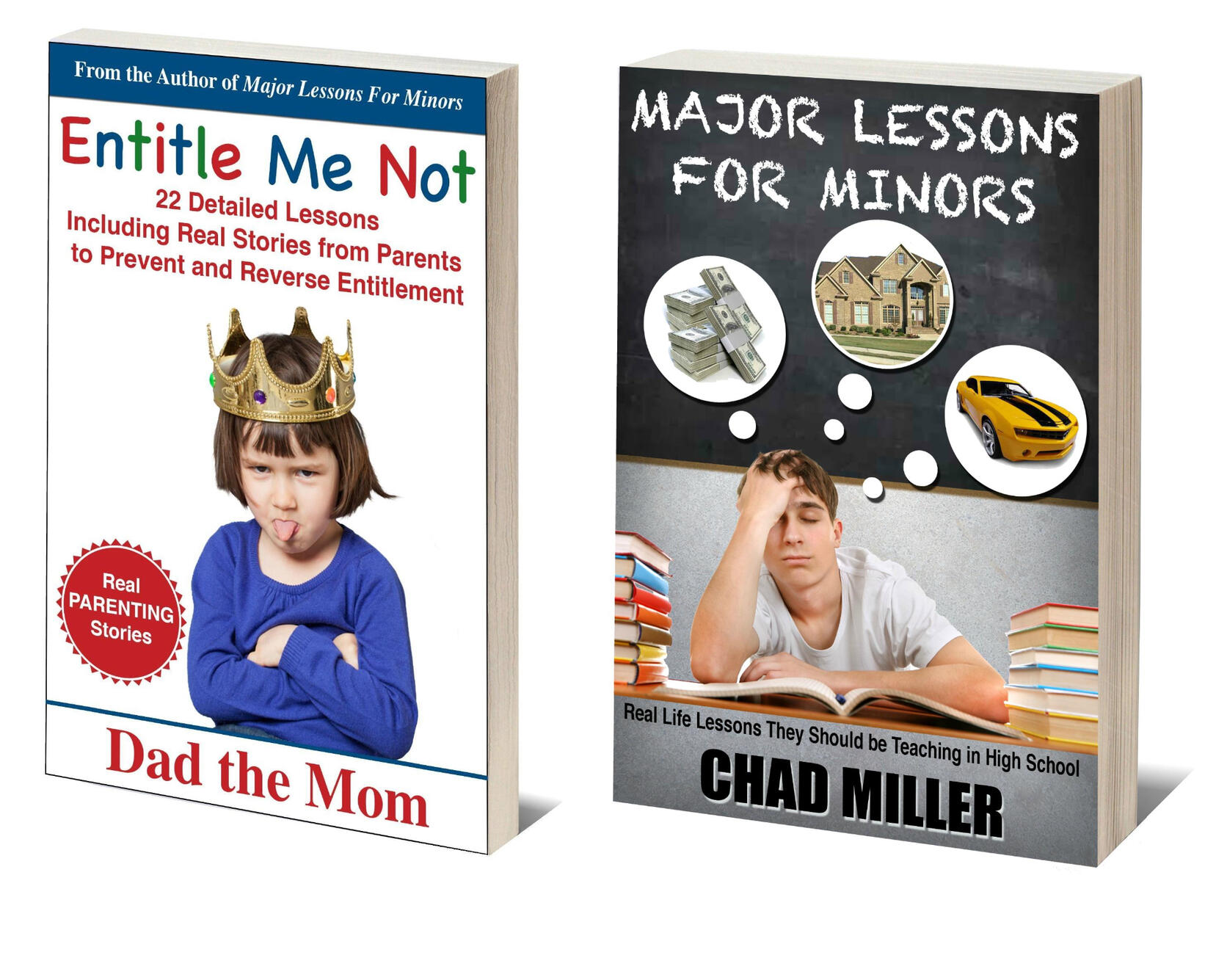 Why do YOUNG ADULTS make major mistakes with their finances, credit, and lives? Because they were never taught the critical life lessons required to be a successful adult.
---
Our Story
Chad Miller is full time stay at home dad, parenting blogger (DadtheMom.com), business owner, entrepreneur, and author of two books.

It all started after graduating college, when Chad went into the world of real estate to make a name for himself. During his successful 5 year career in real estate and from dozens of encounters with young adults, he realized the huge amount of REAL LIFE KNOWLEDGE lacking in young people as they start adulthood. Which explains why young adults (Chad included) make so many mistakes when starting on their own!

After 3 years of writing down lesson after lesson as he experienced it, his first book was released titled Major Lessons For Minors. It features 68 lessons ranging from real estate, to credit, to finances, business tips, and general life experience. At that same time, Chad became a dad and started what became the largest parenting blog on the Treasure Coast, DadtheMom.com.

Through his mission to help parents prepare their children for success as adults, he has released his 2nd book Entitle Me Not which focuses on common sense parenting techniques with real parenting stories from all over the country. He also partners with schools and organizations like Somerset and Boys and Girls Clubs to promote real life preparedness in kids.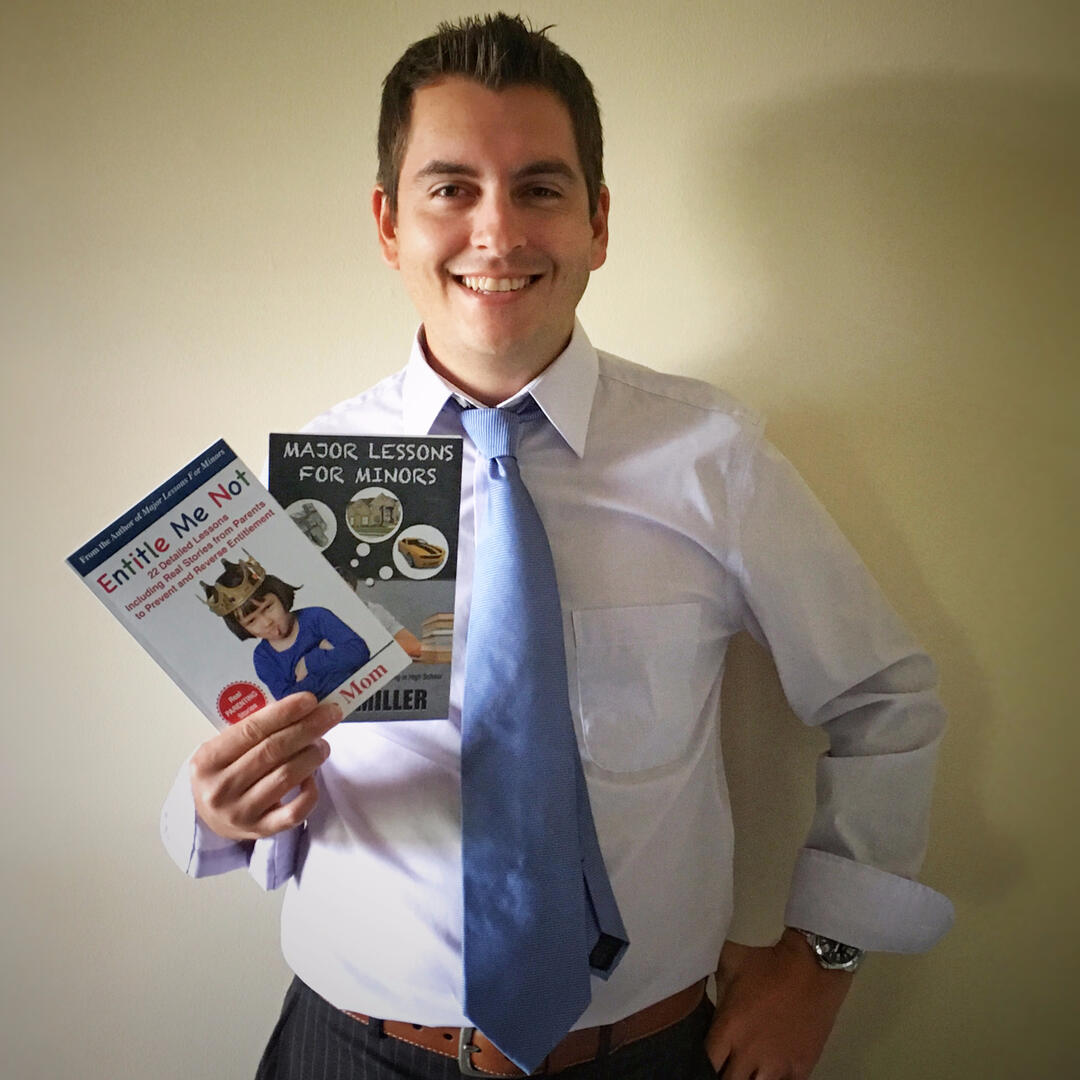 Author Chad Miller aka Dad the Mom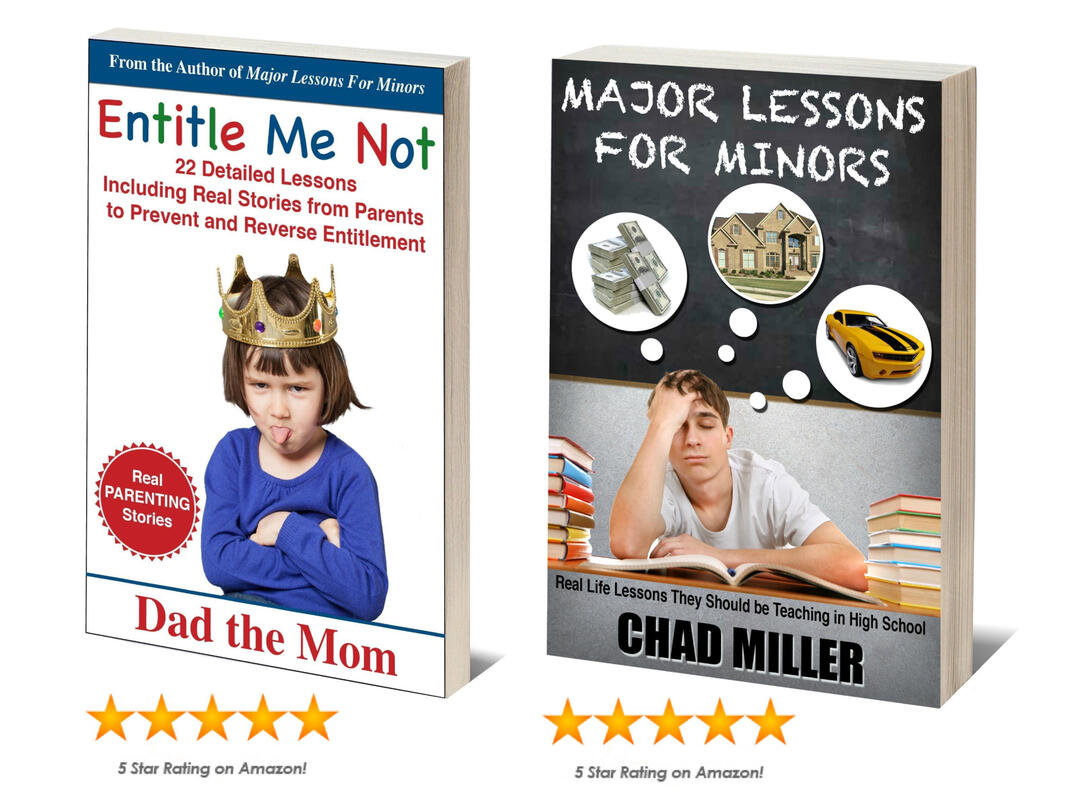 Get Both Signed by the Author for One Low Price
(save 25%)
Major Lessons For Minors
68 Real World Lessons for young people such as how to get a job, pay for college, find your own place, how credit cards work, and many more! Tons of great info for teaching young people about the real world!

Entitle Me Not
Common sense parenting, teaching hard work ethic, potty training, chore charts, and many more lessons designed to stop entitlement and raise happy, independent, and well mannered children. Also has real parenting stories from around the country and several lessons for entitled teens!
Parents all over the country are preparing their children for success as future adults with these two books.
Major Lessons For Minors
Quick Facts:

68 Real World Lessons, most the size of a text message, perfect for kids and teens with short attention spans.

Contains Real Life Lessons that will save you and your family money, credit, relationships, and possibly lives.

Designed to teach young people independence, accountability, street smarts, business sense, how to treat others, and the ingredients to a successful life.
---
What's Included:
Tips for choosing college, finding a career, and interviewing like a proHow to Build Credit, Safely Use Credit Cards, Avoid Money Traps, Junk Fees, and Bad Financial DecisionsHow to Buy a Car, Understand Insurance, Drive Safely, and Handle an AccidentHow to Rent and Buy Your Own Home, and Important Lessons on Real Estate and RealtorsHow to Pay Taxes, Vote and Understand ElectionsHow to Avoid and React to Crime and Emergency SituationsPlus many more business and street smart tips
---
---
Entitle Me Not
Quick Facts:

Brings back common sense parenting techniques that are easy to learn and effective.

Focuses on important traits to teach kids before they turn the age of five like manners and hard work ethic.

Contains parenting stories about entitlement and what happens when left unchecked, plus scary stats about entitlement you never knew.
---
What's Included:
How to have Healthy Family CommunicationHow to Teach Manners and RespectHow to Effectively Discipline and Make Reward and Rule Charts!Conquering the Bedtime Routine and Potty Training5 Step War Plan For Taking Your House Back From Your KidsShocking Entitlement Trends and Statistics22 Detailed Lessons and Stories For Parents of Young Children and Teens
BULK BOOK PURCHASE
Purchase 10 or more books and receive 30% off the cost! These books are perfect for private and public schools, churches, parenting resource programs, and more! Fill out the form below and we will give you a free quote on a multiple book order.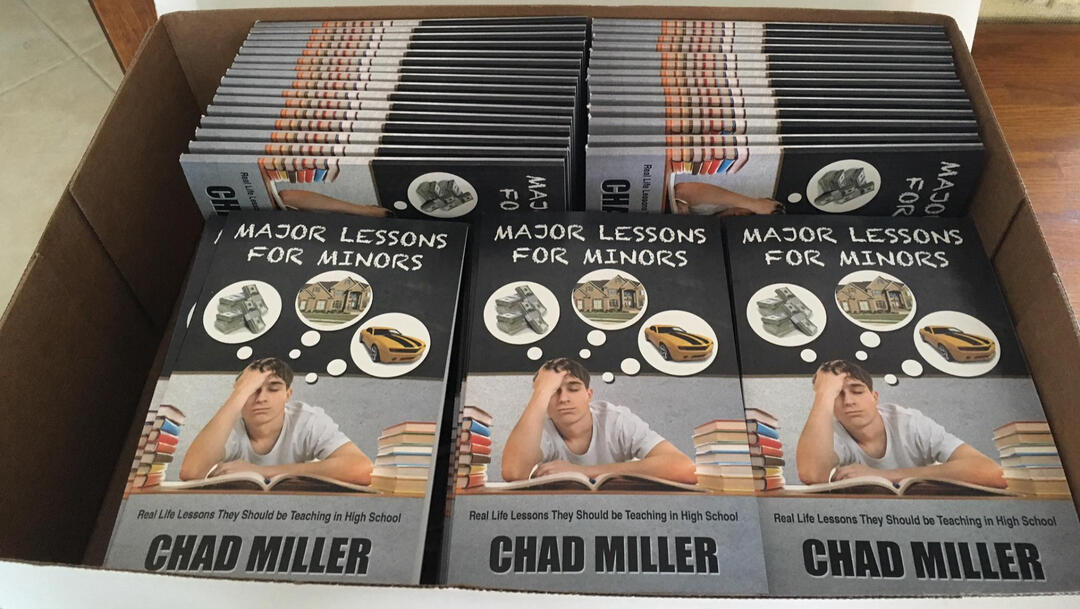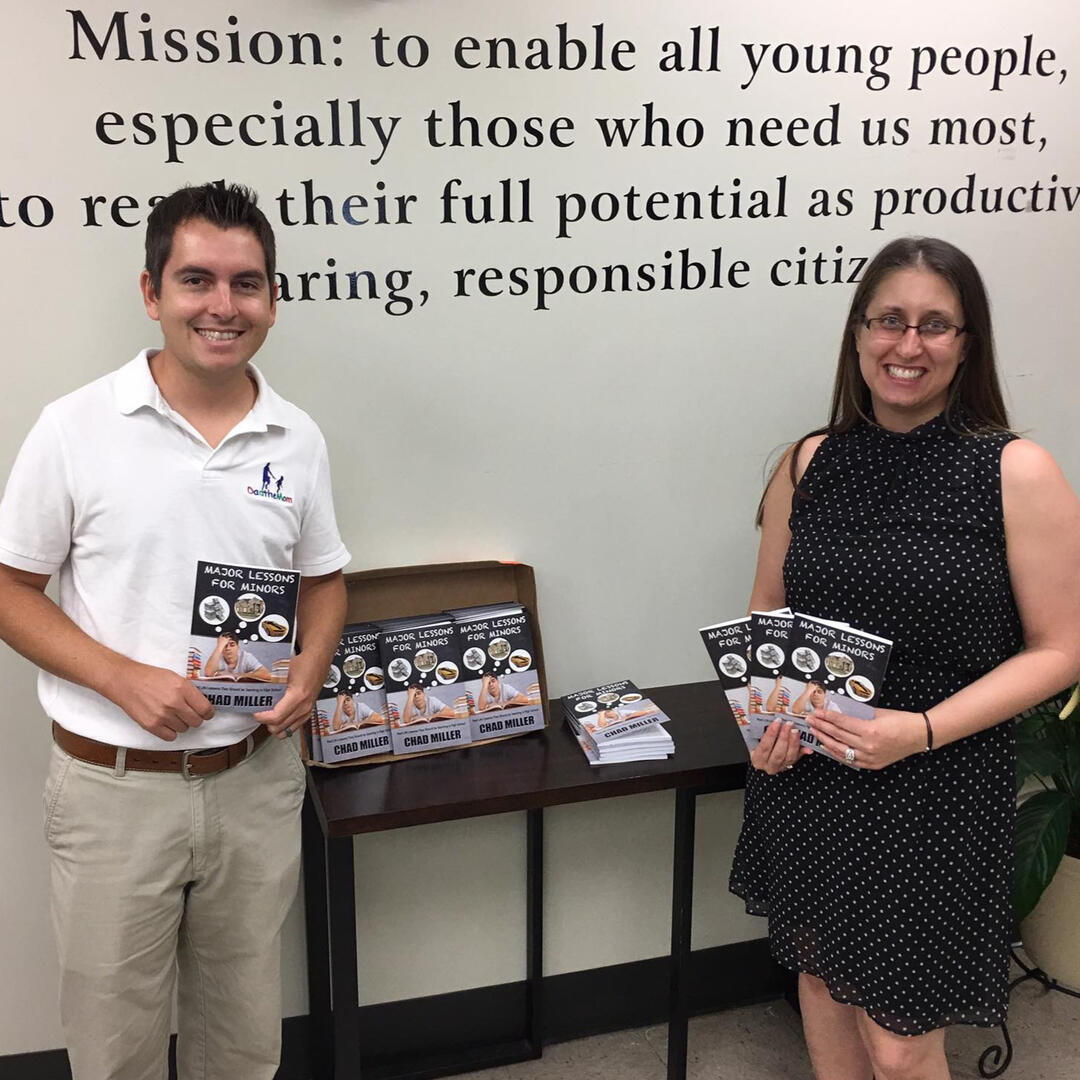 Contact Us
Check out our social media pages below or you can email us directly at Chad@DadtheMom.com.
© Dad the Mom. All Rights Reserved